ManyChat allows you to create Facebook messenger bot for marketing, sales and support. Specially this tool is designed to create messenger bot. This is a social media marketing tool, using it you can connect new subscribers or followers with you.
Follow the steps given below to connect Facebook account to ManyChat:
Step 1: First open the manychat.com website in your web browser.
Step 2: Click on Get Started Free.
Step 3: In this step, you have tick ☑ checkbox given in front of I agree, (read the Terms of Service and Privacy Policy.) and click Sign In With Facebook.
Step 4: After this, you will be asked for facebook login. Log in with your username and password on Facebook.
Step 5: Click on OK.
Step 6: In this step, you have to fill Business Information.
What describes your role best? *
☑ Select Other (Free Input).
(You can select the options according to your convenience.)
And in Write it below, you can fill the information according to the category or niche of the page.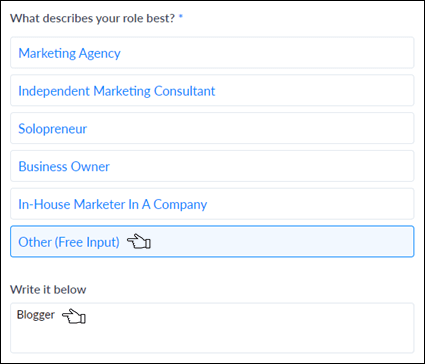 Next question will be-
How many people work at your company? *
Now Select ☑ 1
(You can select any other option.)

This time, you will be asked about your experience in marketing campaigns.
What describes best your experience with setting up marketing campaigns? *
You can select ☑ Beginner: I Am Just Starting and click on Continue.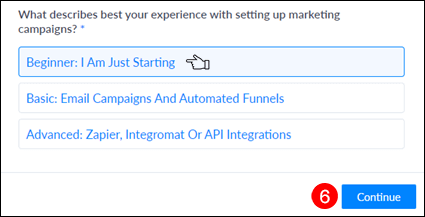 Step 7: In this step, you have to select the facebook page for which you want to use ManyChat.
You can click on the connect button in front of the facebook page.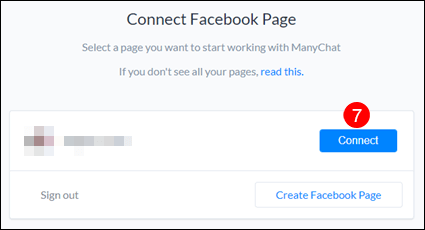 Step 8: After connecting Facebook's page, you will be asked some information about that page.
For example: Will this account be used for an actual business? *
You can select ☑ No, this is a technical/testing/demo account.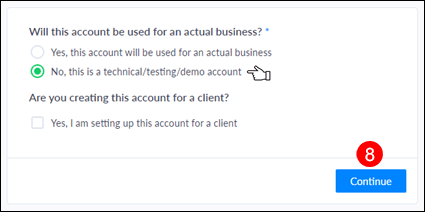 Step 9: You will get a dashboard of ManyChat similar to the screenshot shown below.
Now you can use ManyChat to create Facebook messenger bot.